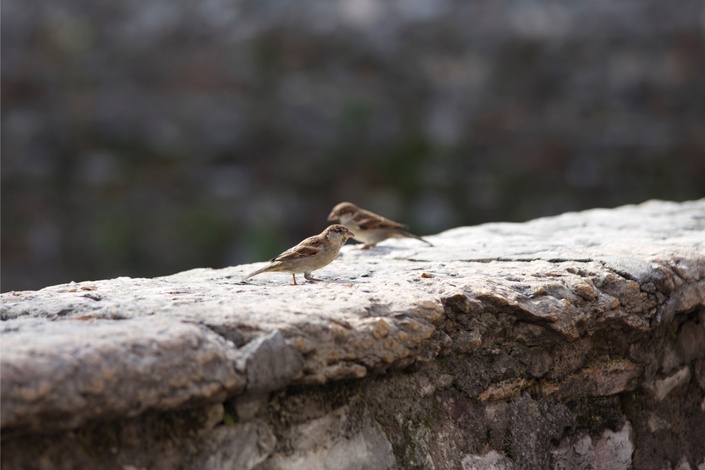 Are you tired of boring German courses?
We are. Definitely. We know that learning German is hard work, but why shouldn't hard work be fun? That's why we created Jens und Jakob: a German course based on a coherent story instead of dull dialogues, which starts very simply, but develops into a fascinating novel. Can't stop reading? Well then – you will have to learn German!
This is the story:
Jens and Jakob are two sparrows from Berlin. The day the Berlin Wall falls, Jens drops out of his nest, but a girl finds him, takes him home and raises him on the balcony. He befriends Jakob, a wild sparrow, who teaches him how to fly.
One day an unexpected visitor arrives, and Jens slowly begins to understand that for his human family, the removal of the Wall is not only sunshine and roses: there is a secret in the family that might be uncovered now that the border is open. For decades to come, the family will struggle with the consequences of the former separation of Berlin. How will they cope with them?
Jens und Jakob is a family saga, a fable, a historical novel … oh, and a German course!
Relevant vocabulary
We have carefully selected the most frequently used words in the German language and made sure that the story is primarily made up of them. Separate texts and exercises focus on conversational topics that will prepare you for living in Germany. Recorded video of the vocabulary will make it easy for you to pronounce new words correctly.

Visualized, simple explanations
Grammar is a headache? Not with Jens und Jakob. Uncover the structure of the German language with casual yet comprehensive video explanations, pictures, and a lot of easy to remember examples.

Practice online as much as you wish.
Repetition is the key to learning a language.

This Germanb course contains a great number of exercises for fluency, listening comprehension, vocabulary use, and grammar, as well as videos about pronunciation, and a whole lot more.
Download exercises for listening comprehension on your smartphone or computer so that you can repeat them wherever you are.

Get help from live teachers.
Our German teachers know all the obstacles you might incur and can help you with individual training through Skype (at an additional rate).
Not happy with the course? Get a refund!
Test this course for 30 days and email us any time if you're not happy - we will issue a full refund. No strings attached. Also you can cancel your subscription every month. For all refund requests just send an email to [email protected].
Your Instructor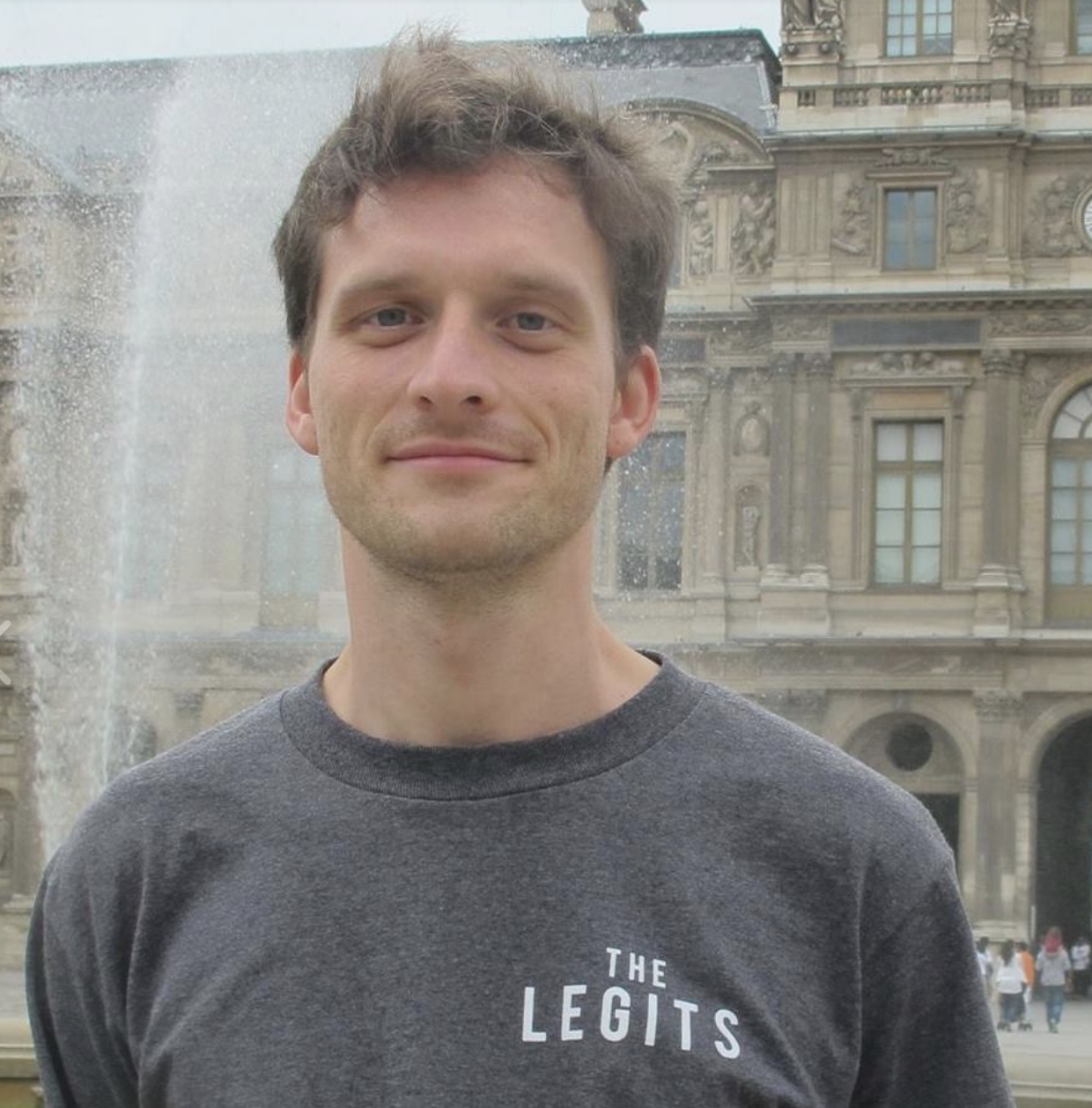 Werner has been teaching languages for many years. He has founded the online language school Skapago and is fluent in five languages.

Frequently Asked Questions
When does the course start and finish?
This is a completely self-paced online course - you decide when you start and when you finish.
What if I'm not happy with the course? Can I get a refund?
Test this course for 30 days and email us any time if you're not happy - we will issue a full refund. No strings attached. Also you can cancel your subscription every month. For all refund requests just send an email to
[email protected]
.
Can I get help from a teacher?
You can get 1:1 live training through Skype or Zoom (at an additional price).
How much time should I dedicate to this course?
Since this is a monthly subscription, you can dedicate as much time to this course as you wish and learn at your own pace. There is no risk of "falling behind", and you can repeat as much as you want. However I do recommend that you work with this German course every single day - even when you have just a few minutes. It is much better to learn 10 minutes every day than one hour once per week.
I have another question that is not answered here.
Are the 18 sections of the course only made available month by month?
No, once you purchase the course you have access to all 18 sections right away. You have full access to the German course so you can also jump between lessons. This means also, the faster you go through the course, the cheaper for you!
What you will get with this course
18 sections based on the story Jens und Jakob taking you all the way from 0 to A2 level, complete with text, words lists and translations, and audio
70+ videos explaining pronunciation and grammar
99 downloadable audio exercises for pronunciation, fluency, and listening comprehension
helpful tips for language learning strategies
...